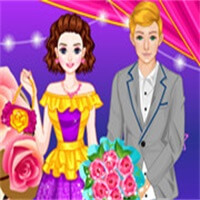 Alisa Valentine Lookbook
Alisa will have a busy valentine day. She has 3 plans. Design and choose 3 different backgrounds or date places and fashion style for her. In the morning, she will go out to meet her BFFs. Dress up them with workout clothes, which are casual style. At noon, she will spend the time with her boyfriend. Dress up with cute style. In the evening, please dress her up with free and dance queen style.
Find more great free online mobile games at gameyay.com! Including running, adventure, car, parking, driving, riding, shooting, fighting, sports, matching, gold mining, money collecting and puzzle games, cooking, baby and pregnancy caring, doctor, dress up, makeover, jewel, shopping hair style, nail coloring, surgery, design and decoration games, and more!